Every year Innovations Housing provides full-ride scholarships for about 200 low-income students to attend primary school in Uganda.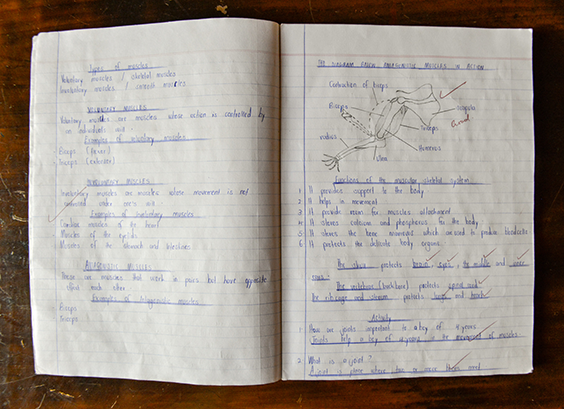 A student's work book.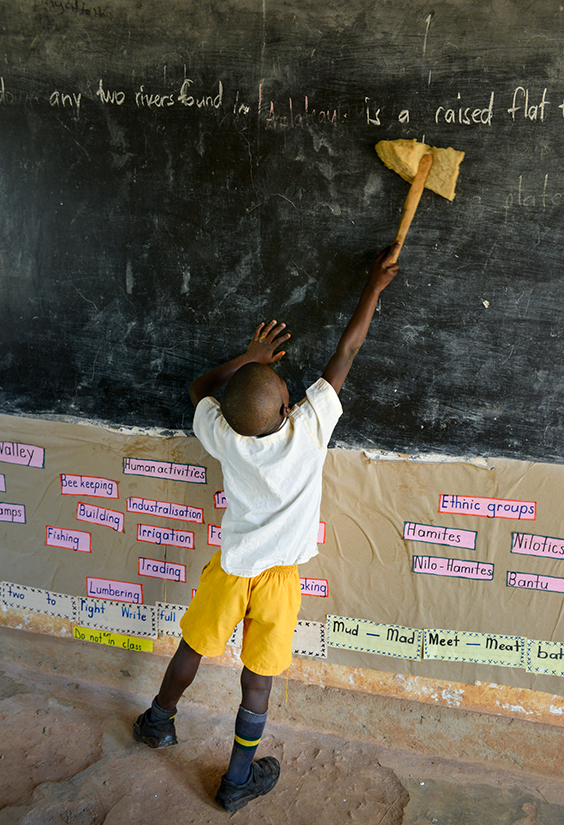 A student erases the chalk board after class.
For $100 a year you can sponsor one of these students. During the year sponsors receive personal letters from students. For more information email jim@innovationshousing.com or call (800) 764-8096.
Thank You Camelot Portfolios
For sponsoring an entire classroom of low-income, primary-school students in Uganda two years in a row.